The America's Baptists series will explore this important denomination's history in all of its complexity. Baptist history is both an important part of the main currents of religious history in the country and a unique story—or, rather, a series of unique stories—that reflects ecumenical, political, social, and certainly theological characteristics that, in many ways, are deeply American at their core. Many of these works will be historical monographs, but the series will embrace different types of primary and secondary works, including but not limited to annotated collections of diaries, letters, and personal reflections as well as biographies and essays.
For more information or to discuss proposals, please contact:

Scot Danforth, Director, University of Tennessee Press
or
Keith Harper, professor of Baptist Studies, Southeastern Baptist Theological Seminary
Titles in this series:
Women, Gender, and a Reimagining of Southern Baptists
Flowers, Elizabeth H. and Karen K. Seat
---
The Elkhorn Association and the Commonwealth's First Baptists
Harper, Keith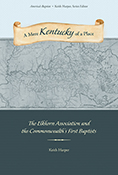 ---
J. William Jones, Baptists, and the Development of Confederate Memory
Moore, Christopher C.
---
A Congregational History
Gardner, Andrew B.
---
Southern Baptists' Carver School of Church Social Work and Its Predecessors, 1907-1997
Scales, T. Laine and Melody Maxwell
---
South Carolina Baptists, Race, and Slavery, 1696–1860
Kellison, Kimberly R.
---
Smith, Andrew C.
---
J. Frank Norris and the Beginnings of Southern Fundamentalism
Hankins, Barry
---
Staking the Boundaries of Baptist Identity
Patterson, James A.
---
Churches and Communities in the Middle and Uplands South
Grammich, Clifford A., Jr.
---
John R. Rice and Fundamentalism's Public Reemergence
Bates, Keith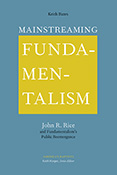 ---
Sally Merriam Wait's Mission South, 1813–1831
Tribble, Mary
---
Harper, Keith, editor
---
The Market, Secularization, and New York Baptists, 1790–1922
Johnson, Curtis D.
---