Memories, Musings, and More
Casada, Jim
---
Paddling Upstream on the Tennessee River
Trevathan, Kim
---
A Personal Education
Salstrom, Paul
---
Thirty Years in the U.S. House
Duncan Jr., John
---
Writings
Frizzell, George and Mae Miller Claxton, eds.
---
Essays on Traditional and Contemporary Storytelling
Sobol, Joseph
---
Removing, Resettling, and Renewing Appalachia
Purcell, Aaron
---
Reed, John Shelton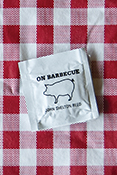 ---
Northern Appalachian Students Protest the Vietnam War
Weyant, Thomas
---
John F. Kennedy and West Virginia
Rupp, Robert O.
---
The French Broad River and Time
Ross, John E.
---
Three Women of Appalachia
Burton, Thomas
---